What is Earnest Money?
Home buying is an involved process. It starts with defining what you need and want for your new home, and ends with you finding comfort in your new happy place. In between, there are house visits, credit checks, inspections, appraisals, closing costs, and earnest money. Unfamiliar with earnest money? We're happy to explain.
Due Diligence Period
Once you've found a home, made an offer to buy, and the seller has accepted it, you enter what is called the Due Diligence Period. This is when the home is appraised and inspected so that the value and quality are confirmed and you know the amount of money requested for the house is appropriate. Before these are completed, the homebuyer pays their earnest money.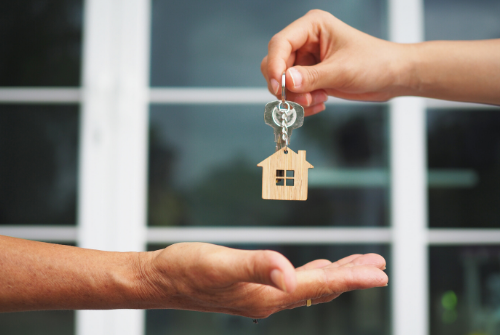 The amount on earnest check depends largely on the price of the home, but can range from 1 to 5% of its value. The larger the check, the more serious the buyer is about purchasing the home. The money will be deposited to an escrow account as you continue the homebuying process.
After it is paid, the home is temporarily taken off the market to confirm that it is in the process of being purchased. Earnest money is fully refundable should the buyer find structural, HVAC or other major property issues during the inspection or appraisal and choose not to go forward with the purchase. It is also the guarantee that any issues found will be fixed before the home is sold.
When Earnest Money Isn't Refundable
After the due diligence period ends with successful inspection and appraisals, the closing period begins. At this point, should the buyer decide to exit the process, they would be in breach of contract. Now the seller is entitled to keep the earnest money as damages. It goes back to our point that the more earnest money you pay, the more serious you are about purchasing the home. A trusty real estate agent will guide you through the process and protect you from finding yourself in breach of contract.
OK, Let's Close Already!
To avoid confusion, earnest money is not your down payment. That's a separate check that is typically 10 to 20% of the home's purchase price. Your earnest money will most likely be included in your closing costs--the fees associated with the transfer of property. Your real estate agent will work with you and the seller to determine the terms of the closing costs.

Once you've closed, the house is yours. You have secured your loan, given your approval on the appraisal, paid your down payment and most likely signed hundreds of forms in the process. Now enjoy the peace of mind. You're a homeowner!
For any questions about earnest money, closing costs or the homebuying process, EZ Money is happy to provide answers. Talk to us about any financial needs today.