How to Make Money without a Job
No one could have predicted that a global pandemic would lead to skyrocketing unemployment and a weekly increase in jobless statistics nationwide. And yet, even amidst the coronavirus, there are ways to make money if you're out of work or simply wanting to earn some extra cash on the side. Let EZ Money help you think outside the box! We can assist in recommending creative money-making options - even without your typical 9 to 5.
Start Blogging
Starting a blog is fast and easy, and once you get the hang of it, it becomes a great avenue for passive income. Blogging is also something that can be done anywhere and anytime - meeting the requirements of social distancing and work from home orders! Display ads on blog sites offer potential earn income, as do affiliate marketing, sponsorships, and product sales.
Success and income don't come overnight for bloggers, however. The best bloggers have topics they focus on, like automobiles, fashion, technology, and food. They publish content regularly, become experts and thought leaders in these areas, build up their following and begin to see monetary returns over time.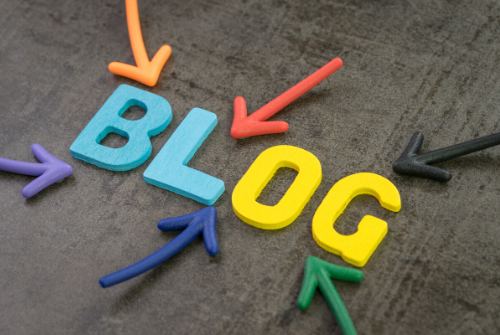 Start Your YouTube Channel
YouTube is another platform that can serve as a creative outlet for revenue. Similar to bloggers, YouTubers have a focus or expertise that draws in viewers. Popular YouTubers review films, games, music, or offer tutorials and health tips. As they grow their subscriber base, they can find sponsors for their videos or utilize tools like Google Adsense to make money through views or ad clicks. Many popular YouTubers also use third-party platforms, like Patreon, to support content creation with monthly pledges.
Find a Freelance Opportunity
The Coronvirus has forced many companies to go virtual, and created new opportunities for freelancers. Companies want to maintain productivity, but they're also looking for flexibility and savings. That's where freelancers can make their marks.
Many sites like Problogger, VirtualVocations, Freelancer, and UpWork can connect freelancers to companies looking for help. Given current demands, if you have writing skills, IT skills, social media knowledge, or nonprofit experience (plus a flexible schedule) a freelance opportunity might be right for you. 
Making Small Investments
Playing the stock market isn't for everyone, but long-term earning can be an attractive incentive to participating. That being said, there are ways to see dividends without huge risk. Consider mobile investment apps like Robinhood, Acorns, and Stash. Each requires no minimum investment, and users invest as little (or as much) as they're comfortable with. Of course, if you're more interested in a traditional stock-trading approach, that is always an option for you.

EZ Money Can Help
Whether you're interested in short-term or long-term earning, there are plenty of money-making opportunities out there. For other money-related questions, call your friends at EZ Money today. We're happy to talk about loans, cash advances, and our other financial services.