Installment Loans
When you're hit with unexpected expenses—such as substantial medical bills or urgent car repairs—you may need more than just a small payday loan to get you by. At EZ Money, we offer long term online installment loans to Missouri and Utah residents who need a flexible repayment schedule to provide financial help when it's needed most. Not to mention, with EZ Money, you don't have to worry about a bad credit history hurting your chances of getting the assistance you need—we don't rely on credit score to determine who's eligible to receive a loan.
Apply today and receive pre-approval within seconds—fill out our simple online application to get started. Have questions? We're always happy to answer any questions you may have at 833-499-1010! Our team at EZ Money will work with you every step of the way to make sure you understand the entire process for online installment loans.

What Is an Installment Loan? 
An installment loan is a type of loan that is paid back over time with a set number of scheduled payments. Rather than repaying the loan in one lump sum, you'll work with your lender to set up regular installments that fit within your budget. Mortgages, car loans, and personal loans are all different types of installment loans.
Benefits of Installment Loans: 
Convenience: Unlike larger traditional loans, the installment loans offered by EZ Money are collateral-free and only require a simple application to verify some information about yourself. 
Predictability: By setting up regular payments, you'll enjoy peace of mind knowing exactly how much you will owe and when you will owe it. 
Affordability: With a longer loan term and flexible payment schedules, you're able to work with your lender to set up monthly payments that you can afford. 
What's the Difference Between Payday Loans and Installment Loans?
Both payday loans and installment loans are a quick and easy way to get you out of a financial bind and get cash in your pocket. Depending on your situation, our team at EZ Money can help you determine which type of loan is the best option for you. 
Both payday loans and installment loans can be obtained without showing proof of good credit history. And at EZ Money, both options are offered online and involve an easy application process with quick approval. 
With that said, payday loans and installment loans typically differ when it comes to the size of the loan and the repayment process. Payday loans are often smaller amounts of money that are usually required to be paid back to the lender by your next payday. They are typically best for when you're in a tight pinch between paychecks—you may need some extra cash to cover an auto loan in a month that you make less than expected, or you may need help covering groceries in a month that utility bills spiked.
Installment loans are best when you need a larger amount of money to cover bigger expenses, such as medical expenses or major home repairs. These loans are usually a larger amount of money and can be paid back over a longer period of time with scheduled payments, giving you more flexibility. Although installment loans are more long-term than payday loans, they should not be confused with traditional long-term financing. They are still meant to operate as a quick, short-term loan solution and should not be viewed as a traditional long-term loan.
Still not sure what option is best for you? Don't worry—our staff is here to help you evaluate your options to determine the loan that is best suited for your unique circumstances.
Installment Loans from EZ Money
Our Missouri and Utah online installment loans make it easy for you to get your money quickly and they come with clear repayment schedules to keep you on track.
Our team is here to help you get out of financial burdens, not create bigger ones. We always practice responsible lending and work closely with our customers to find the right loan amount that will cover their needs and allow for easy repayment.
Unlike larger traditional loans, we can process your application very quickly without your credit score or other detailed financial information.
All we need from you is the following information:
Valid identification
Personal information like phone number, address, and email address
Income information include pay frequency, net pay, and gross pay
An open and active checking account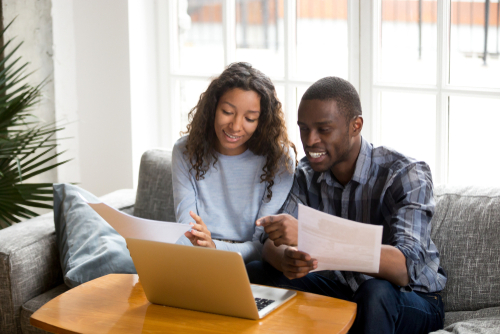 Our online installment loans are available for residents in Missouri and Utah. Easily apply through our online application process and work with our team to get your online installment loan with quick approval as easily as possible.
We want to help you make the right choice and find a loan amount that is right for you based on your income. It's important to find an appropriate amount that you can comfortably afford. Contact us today and we'll help steer you in the right direction.